Newport Beach Attorney Karren Kenney Earns CFE Credential
2018-08-03 12:00:00
Karren Kenney is a premier criminal defense attorney in Newport Beach, California who specializes in White Collar Crime Defense and handles all types of fraud related cases including healthcare fraud, insurance fraud, investment fraud, employee fraud, corporate fraud and others. Ms. Kenney was just awarded the highly sought after fraud examiner certification by the Association of Certified Fraud Specialists (ACFE).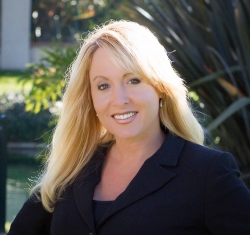 Newport Beach, CA, August 03, 2018 -- The Association of Certified Fraud Examiners (ACFE), the world's largest anti-fraud organization and leading provider of anti-fraud training and education, is pleased to award Attorney Karren Kenney of Newport Beach, CA, the globally preferred Certified Fraud Examiner (CFE) credential. In order to become a CFE, Attorney Kenney has met a stringent set of criteria and passed a rigorous exam administered by the ACFE.
Attorney Karren Kenney has successfully met the ACFE's character, experience and education requirements for the CFE credential, and has demonstrated knowledge in four areas: Fraudulent Financial Transactions, Fraud Prevention and Deterrence, Legal Elements of Fraud and Fraud Investigation.
Attorney Karren Kenney joins the ranks of business and government professionals worldwide who have also earned the CFE certification. Attorney Kenney is currently a Newport Beach Criminal Attorney specializing in White Collar Crime Defense for Kenney Legal Defense Corp. in Newport Beach, CA.