Dr. Daniel Andreae is the Recipient of the 2018 Lifetime Achievement Award Presented by the Top 100 Registry Inc.
2018-08-03 12:00:00
Dr. Daniel Andreae is named "Educator and Philanthropist of the Year," and is the recipient of the prestigious "Lifetime Achievement Award" for the year 2018. Dr. Andreae, who is set to appear on the cover of the Top 100 Registry's international publication, has shown extraordinary passion and dedication in his career as an academic, as well as an exemplary commitment to his community.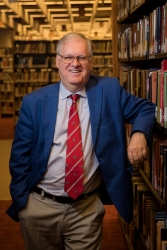 Toronto, Ontario, Canada, August 03, 2018 -- Dr. Daniel Andreae is an award-winning academic, Executive Director, volunteer, citizen and community leader. He has been both an Adjunct Associate Professor and Fellow at the University of Waterloo and a Professor of Psychology the University of Guelph Humber. Over his distinguished teaching career he has taught 45 different subjects at university and college. A strong believer in lifelong learning he has completed certificates and diplomas in such areas as neuropsychophysiology, advanced stress management and nutrition. A believer in mind/body approaches to preventive medicine he has studied at the Benson/Henry Mind/Body Institute Associated with Massachusetts General Hospital and was granted membership in the Harvard Medical Association Postgraduate Association (Continuing Education).
Dr. Andreae has been a pioneer throughout his career helping to found the National Eating Disorder Information Center at Toronto Hospital (NEDIC) and also as the first Executive Director of the Alzheimer Society of Toronto, the first society formed anywhere in the world. He later served as Chair of their Patrons' Council. He also serves as Patron of Brain Injury Canada and has the honour of having a Neuroscience Laboratory named for him at the Weizmann Institute of Science, notably one of the world's leading science research institutions.
For his many contributions to society Dr. Andreae has received in excess of forty awards, honours and recognitions from universities, community groups and government. These include being the recipient of the Governor Generals' Caring Canadian Award which was created in 1995 by the Right Honourable Roméo LeBlanc to recognize the unsung heroes who volunteer their time, their efforts and a great deal of their lives to helping others, and who ask for nothing in return. He also recieved the Champion of Change Award, from the Alzheimer Society of Toronto, presented by the Chair of the international Society, Princess Yasmin Khan. He was awarded the Ontario Medal of Citizenship from the Lieutenant Governor of Ontario.
He was named Top 100 Alumni of the Century by Wilfrid Laurier University, and won the prestigious Queen Elizabeth II Diamond Jubilee Award. He was also the proud recipient of the Lifetime Achievement Award from the Ontario Association of Social Work.
Top 100 Registry Inc. is historically a leading biographical publication listing thousands of successful individuals in the fields of medicine, business, education, the arts & sciences, research, healthcare, law, engineering, consulting and government.